CIRCULAR SAW - SIC 500K
- Inserts both resharpening and throw-away.
- Their market is especially the one where low cutting speed and high cutting precision are requested.
- Sawblade carriage feed through ball recirculation screw and brushless motor.
- Sawblade carriage suitable for high speed with motor kw 22
- Helicoidal, hardened and grinded gears with a system "zero play" to assure no vibrations at all and a longer blade life.
- Double independent vise at 45° on the cutting line for a perfect clamping of the material.
- Carbide triple blade guide with hardened metal plates.
- Burr removal device.
- Cutting speed adjustable through an inverter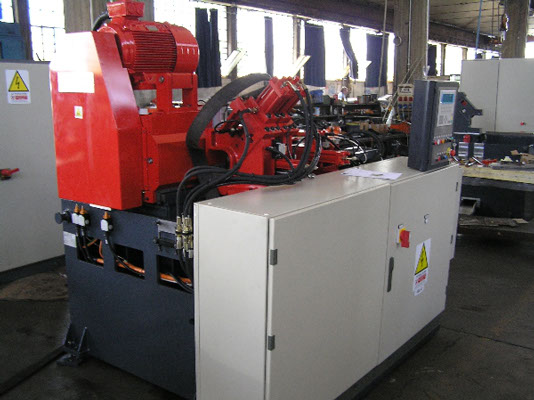 Model

SIC 500/SK

SIC 500/AK

Blade diameter

mm

500/560

Round capacity

mm

30 - 150

Square capacity

mm

30 - 140

Standard leght

mm

500

On request up to

mm

2500

Cutting speed

m/min

70 - 150

Main motor

kW

22

Pump motor

kW

4

Net weight

Kg

2650

3400

Gross weight

Kg

3000

3900

Overall dimensions

mm

3300x950x2000

3300x2100x2000

Sede Legale: GALLARATE (VA) VIA
PURICELLI 5 CAP 21013
tel. +39 371 5767872

© 2022 Gernetti Roberto segatrici e impianti di taglio - PIVA è 03827620125 - sito realizzato da imaginaria